2007 is the year of the "Respect In Sport" project for Sheldon and his associates. He also gained a personal webpage, which we hope to see more information on sometime in the near future.
From the Respect In Sport Website:
"Co-Founder - Sheldon Kennedy
Sheldon Kennedy skated for three teams in his eight-year NHL career and played for Canada's gold-medal-winning team in the 1988 World Junior Hockey Championships. He is best known for his courageous decision to charge his minor-league hockey coach, Graham James, with sexual assault for the abuse he suffered over a five-year period while a teenager under Graham James' care. Sheldon's subsequent decision to go public with the charges rocked the hockey world and thrust him into the media spotlight, where he became an unofficial spokesperson for millions of sexual abuse survivors in North America. His life story was made into an award-winning television movie, and he has appeared on Oprah, ABC's Nightline, W5 and The Fifth Estate. Through his work with Hockey Canada, the Canadian Red Cross and the International Olympic Committee (IOC), Sheldon has converted his tragic personal circumstance into positive social change. Through Respect in Sport, Sheldon continues his crusade."
Below are the archives for 2007.

Former NHL Star Brings Abuse Message To Campus

4/10/07 - ESPN.com - E-Ticket: Denial Of Death
Why has one small hockey town turned its back on the victims of its greatest tragedy?

By Gare Joyce | Special to ESPN.com
WIFT CURRENT, Saskatchewan — Dec. 30, 2006. Fans with gray in their hair remember the day the Swift Current Broncos mounted the display on the back wall of the hockey arena's lobby — sweaters behind glass and framed along with these photos of four players who last skated in this arena precisely 20 years and one day ago.
The plaque is to the point.
TRENT KRESSE
SCOTT KRUGER
CHRIS MANTYKA
BRENT RUFF
"WHAT WE KEEP IN MEMORY IS OURS" UNCHANGED FOREVER
DEDICATED TO THESE FOUR PLAYERS WHOSE LIVES WERE LOST IN A TRAGIC BUS ACCIDENT ON DECEMBER 30 — 1986

The photos of Chris Mantyka, Brent Ruff, Scott Kruger and Trent Kresse are frozen in time at the Centennial Civic Centre.
Now the display just blends into the background. Even this night, the 20th anniversary of the crash, fans hustle right by it to their seats. The boosters, the Hockey Hounds, stake out their spots in the standing-room area. Nobody stops to look at the four faces, those four young faces that stare out from behind the glass, yes, unchanged. Twenty years later they look just as they did in the fall of 1986, when a photographer came by the arena to shoot the team photos. Chris Mantyka, the thick-necked tough guy, is the one with the moustache that never needs trimming. Brent Ruff, the youngest, is the one smiling so hard that he's squinting. And Scott Kruger the mischievous-looking one, the one with the open-mouthed smile, seems about to say something, maybe make a wisecrack. Trent Kresse, the oldest, the one with the fiancée, is the one who looks like he's sighing, relieved to get the photo over with.

Once fans shuffle past the display in the lobby, there's no reminder of the 1986 tragedy inside the rink.If such a tragedy had occurred anywhere else, the fans would be lined up at the memorial display. They'd be paying their respects. But in Swift Current it's a different story. It seems like they're trying to keep their distance. What we keep in memory is ours is a noble sentiment, but they seem to believe that you don't own what you don't remember.

A moment of silence ...
and nothing more
You're sure they'll do something before they stand for the national anthem. But with the fans on their feet and with five skaters from the Swift Current Broncos and five from the Medicine Hat Tigers on their respective blue lines, the announcer reads from a script over the public address system.
" … Twenty years ago today …"
Before most of the players and many of the fans were born.
" … four players lost their lives … "
Just a few lines to get through. The names. The bare minimum of details. And then the last line.
" … please stand and honor these players with a moment of silence."
Those who had bought tickets rise from their seats. Earmuffs and cowboy hats are doffed. The players look down at their skates, the others at their boots. A hush falls over the arena, the only sound the wooden roof creaking.
Finally, after 30 seconds, the announcer says: "Thank you. Please remain standing for the playing of 'O Canada.'"
And that's it, a moment of silence and nothing more. If you'd never been in Western Canada's Swift Current before, if you didn't know the back story, you might mistake it for tasteful understatement. But if you put your ear to the door, you'd know this is the minimum interruption in a culture of denial in a town where the only thing tougher than looking through a scrapbook might be looking in a mirror.

Newspapers were filled with the tragic news 20 years ago.
Turning a deaf ear to a proper memorial service
It was a very different scene at the arena 20 years ago, a few days after the crash. Back then, the team and the town staged an elaborate memorial. They covered the ice with plywood and erected a stage, where they placed large portraits of the players and framed them with dozens of wreaths. Teams from across the Western Hockey League sent players to pay their respects — hundreds of them, filling row after row on the arena floor, all wearing their team sweaters. The people of Swift Current filled every seat in the arena, then sat through a moving service and speeches from team executives, league officials and local politicians.
Dean Chynoweth has never forgotten that scene. One of those in hockey sweaters, as a player for the Medicine Hat Tigers, he sat a few rows in back of the Broncos at that service. He had played against the four players. His father, Ed, was the longtime commissioner of the WHL and had addressed those who had come to the arena to pay their respects.
Last fall, Chynoweth, now the coach of the Broncos, went to the team's board of directors with a proposal: The team should mark the 20th anniversary of the players' deaths by raising a banner in the arena with the players' names, their numbers, maybe the date, as well. "That memorial is in the lobby," he says. "I thought it was important to have something inside the rink itself."
As tributes go, it seemed like standard stuff. He also put on the table the idea that family members should be brought in for a ceremony. Even the schedule seemed to encourage this notion. Darren Kruger, Scott Kruger's brother and a former Bronco himself, was going to be in the arena that night, coaching Medicine Hat.
The directors listened to Chynoweth and didn't interrupt. In fact they didn't say a word. No reaction at all.
Chynoweth's proposal didn't lead to a discussion, didn't go to a vote. It didn't need to.
A moment of silence. That would be it. On to the next item on the agenda.
Knowing what was coming — and what wasn't
That's just how it is in Swift Current, where they'd sooner not talk about stuff they'd wish away. The brief ceremony didn't surprise Joe Sakic, the captain of the Colorado Avalanche. Sakic, a survivor of the crash, knows Swift Current as well as anybody. Though he was born and raised in British Columbia, Sakic came to Swift Current at 17 to chase his hockey dream in the major junior ranks. A few years later he married a Swift Current girl and every summer they've gone back to her hometown.

Avs captain Joe Sakic, who survived the bus crash, describes Swift Current's attitude about the tragedy as "old-fashioned reserve."Sakic puts down such a brief remembrance of the team to an "old-fashioned reserve." He says people in Swift Current "aren't comfortable opening up." Hockey fans know how loaded those words are — Sakic is the most reserved player in the game. Even he admits that. "The crash made me more careful and cautious about how I do things," he says. Over the years he has carefully and cautiously declined many requests to talk about the Broncos, but spoke to ESPN.com on the condition that no questions would be asked about the details of the crash.
It seems, though, that something more than "old-fashioned reserve" is in play. It's like the Broncos are a taboo subject. The Broncos are the biggest thing ever to come out of Swift Current, but down at the town museum, there's not a single mention of them. Plenty about wildlife, agriculture and business. Lots about sports, too. Photos of football and baseball teams from back in the 1920s and '30s, hockey sweaters from all sorts of teams. Yet there's not a mention of the Broncos, nothing about the team's most famous victories, let alone the four who died in the bus crash.
Those who were around the team 20 years ago knew what was coming — and what wasn't — months ahead of the anniversary. And even on the day of the game, even a couple of hours before, they didn't know if they'd make it out or stay away.
Louise Kruger (aka Fanner) used to be a fixture at the rink, long before her boys played for the Broncos. She took them to their games when they were tykes. During one game, when Scott was in goal and had to pee, Fanner lifted him over the boards and went in goal herself. "Fanner's in net now," the ref told the players. "No raises." And when Scott was with the Broncos (and his little brother Trevor was the back-up goaltender), Fanner's voice was the one that everyone heard — not just her sons and their teammates, but every player, coach, official and fan in the arena. She honed her bench-jockey skills as a shortstop on provincial championship softball teams, and her language was salty enough to melt ice.

An elaborate memorial service called the "Solidarity of Sorrow" paid respects to the teens who died.In the weeks leading up to the game on the 20th anniversary of the bus crash, Darren, Trevor's twin, wanted her to go to the game, but even though she lives just a few blocks away, Fanner hadn't made it to the rink for years. He knew it would be a tough sell. She has diabetes, so her eyesight isn't what it was. "Going used to bring back good memories, but now it's just too hard, too painful," she said. "They've never done enough to remember Scotty and the others." It seemed like a long shot that she was going to show up.
Tim Tisdale was on the bus that awful day and two years later he scored the biggest goal in Broncos history. He still lives in town and goes to Broncos games, but he wasn't sure he'd show for the 20th anniversary. He's a little sheepish about being the hometown hero and, more to the point, he also resents how the franchise has marked — or not marked — the anniversary of the crash. "I was coaching the Regina Pats a few years back, and we had a game in Swift Current right on Dec. 30," he says. "I expected that there'd be something done before the game — maybe they'd ask me to be involved. Nothing. No announcement. Not a moment of silence." There was no knowing whether he'd be there or not.
There was no decision for Gord Hahn, though. He had to be there. A world-weary, sad-faced man with a shaved pate, Hahn used to be the Broncos' trainer and has managed the arena the past few years. He's there every working day, from early afternoon until 2 a.m., counting the shifts until his retirement in the spring. "Every day I see things that take me back there with those players and that team," Hahn says. "Some people want to put painful stuff behind them. Sometimes I feel like just the place pulls me back."

It's their game in Speedy Creek
Saskatchewan has a huge place in the game of hockey, turning out more NHL players per capita than any other Canadian province. What's more, folks in Saskatchewan, especially small town Saskatchewan, believe the game is theirs, that it's a trust they're best qualified to protect.
In Swift Current, it's wheat, oil and hockey. Swift Current (aka Speedy Creek or, simply, Swift), population 17,000, is 2½ hours southwest of Regina on the Trans Canada Highway, a place as bleak as Anarene, lifted right off the celluloid of "The Last Picture Show," but twice as cold. Farmers come to Swift to buy equipment and supplies after they've made a stop at the grain elevator. Kids bus in to school. Families come in to go to church, with 20 to pick from. The only thing that might rival godliness is stoicism. The people of Swift are bound by a grim resolve. They needed it through droughts the past two summers, just like they need it when winter storms hit the Prairies and temperatures hit minus-30 Fahrenheit. They are unfazed by seasonal cruelty.
Back in the '70s it really was like "The Last Picture Show" — that's when the Broncos franchise was sold and moved to Lethbridge, Alberta. Junior hockey teams were getting too expensive to run in small towns like Swift. For about 10 years, fans in Swift had to settle for lesser players in lesser leagues. "No one was satisfied about that," says Brian Costello, who was a reporter with the Swift Current Sun. But then in the mid-'80s, leaders in the community put together an ownership group, almost 200 investors. They brought major junior hockey back to Swift Current in the fall of 1986.
On the hardscrabble southeast side of town, the team was a dream come true for the Krugers, Fanner and her husband, Scoof, a bricklayer built like the proverbial cinder-block outhouse. Their son Scott had been a local star in age-group leagues before going off to junior in Prince Albert. But when Swift Current landed the franchise, the team traded for Scott, all of 5-foot-7 and 140 pounds. "Everybody loved Scotty," Fanner says. "The team knew that he got the fans in, and he was going to get a chance to play with the twins — Trevor was the back-up goaltender and Darren was going to be on the team the next year. They figured they could go play together in Europe after junior."
For a player, it was a chance to play at home. Tisdale had learned to play the game at the arena. He had seen the best of the older kids, like Scott Kruger, head out of town to play junior. "I had never even really thought about playing major junior in Swift Current," he says. "Not many guys end up playing in one rink all that time like I did."

Graham James quickly made a name for himself in the coaching ranks with his success at Swift Current.Most in town thought they were lucky to land Graham James as the coach. He was a long way from old school. In fact, he had been a schoolteacher, only 34 years old. He didn't go for brawling and intimidation on the ice, the usual crowd-pleasing stuff. No, his teams moved the puck around like European teams. Maybe that doesn't sound like much, but in the WHL this was as exotic as a five-star French restaurant in Swift. "James wasn't the typical junior coach, but people thought he was a good hire," Brian Costello says.
One holdout: Scott Kruger didn't trust the coach. "First time Scotty met him, he didn't like him," Fanner says. "He came up to me after he met him that first time and said, 'There's something wrong. He's a fag.' I told him, 'Scotty, that can't be true.' And I left it at that. I shouldn't have, but I just couldn't believe it was true."
Scott Kruger never warmed up to James. It wasn't just that the coach was homosexual. That would have just made him different. No, Kruger thought the coach was creepy. He suspected there was something else going on. That's what Fanner remembers. As it turned out, at least one of Scott Kruger's teammates knew he was right.

The day of the game that was never played
Swift Current fell in love with the Broncos back in the fall of '86. When Scott Kruger fought Moose Jaw's Theoren Fleury — a pair of bantamweights — the fans shook the arena down to the foundation. James' European-style brand of hockey had the Broncos' lighting up the scoreboard. Sakic, just 17, was the league's third-leading scorer and Scott Kruger and Kresse were in the top 10.
Though the fans were happy just to have a team to watch, that first season back in Swift Current had been a struggle on the ice for the young players. The Broncos won only 14 of their first 36 games, the price they had to pay for being the youngest team in the Western Hockey League. But Ruff had just been moved up to the first line with Kruger and Kresse, and the Broncos seemed to be on the cusp of bigger things heading into that first game after the Christmas break, against the Pats in Regina on Tuesday night, Dec. 30. Everyone would be there except for two who were in Winnipeg for an all-star game against a Soviet team: defenseman Danny Lambert and trainer Gord Hahn.

On this stretch of the Trans Canada Highway, the bus hit black ice sending it out of control.The 30th was a workday for Fanner Kruger, who ran the kitchen at a watering hole called Tapper's. She was prepping lunch when Scott dropped by and asked her for some meal money for after the game. He was running late for the team bus because he forgot to pick up his dress clothes for the road trip — team rules.
The forecast that day called for temperatures around freezing, with gusts of wind over 30 miles an hour. Not harsh by Swift standards. But the weather took an ugly turn in the morning, colder and windier than expected. At about lunchtime, the team boarded the bus, a Western Flyer. Sakic and Sheldon Kennedy were near the front of the bus, sitting only a couple of rows in back of Coach James and Brian Costello. Scott Kruger was convening a card game in the back of the bus, with Mantyka and Kresse sitting in. The unlikely fourth was Ruff.
Tradition holds that the back of the bus is the veterans' domain. A 16-year-old at the back of the bus says something about the kid for fitting in with the veterans. "The average rookie would stay in the background, but from the start Brent was a talker, a guy who would tell jokes, someone who wasn't intimidated by the older players," Costello says. "Part of it had to do with his coming from a hockey family. And the fact is, he had just been moved up onto the first line with Scott and Trent. He could think of them as equals."
The four had already dealt a couple of hands when the driver, a volunteer named Dave Archibald, pulled the bus out of the Centennial Civic Centre's parking lot and turned north on Hwy. 4. The bus passed the Swift Current Memorial Gardens, the local cemetery; a couple of minutes later it turned onto the ramp leading to the eastbound lanes of the Trans Canada Highway.
In the time it takes to shuffle and deal a single hand, the bus reached the edge of town — a sweeping curve in the highway, a rise to an overpass for the railroad. Coming out of the curve, going about 33 mph the police would say later after going over the scene, the tires hit black ice, and the Western Flyer skidded off the road. Archibald yelled, "Hang on." The bus still had a full head of steam as the front end hit the embankment of an access road head on, going airborne as if it had reached the end of a ski jump.

The stuff of a thousand nightmares
The flood of images are seared into memory: The bus flipping onto its right side, sliding a couple of hundred feet, coming to rest in the snow-covered ditch. Quiet at first and then the sound of screaming under the bus from Chris Mantyka: "Get the f---in' bus off of me!" Sakic and Kennedy and Costello climbing out the front of the bus. Others following. Bob Wilkie out cold in his seat, blood all over the book he was reading — a Stephen King novel, one with skulls lining a road. Two players thrown clear, both facedown. Costello walking back through the snow to see if they were OK , turning over the first, Trent Kresse, and thinking, His knee looks bad, he'll be out months. Then realizing, Gone. Scott Kruger lying next to him, Costello expecting the worst. Mantyka's teammates were listening to him die. They didn't know that Brent Ruff was under the bus beside Mantyka, already dead. No budging the old bus. Team captain Kurt Lackten trying to take charge, covered in blood, giving teammates mouth-to-mouth, trying to bring them back to life. Tisdale writhing, his back a wreck. Doug Leavins, the trainer, taking Gord Hahn's place, trying to attend to Tisdale and others. Leavins then realizing his ear was hanging off. The blood that was everywhere — his. Collapsing in shock. Eighteen-wheelers pulling over and calling for help on their CB radios.

The bus flipped, throwing two players immediately to their deaths and trapping two others underneath.
A few hours later, Costello checked himself out of the hospital, stitches still fresh and sore. He went directly to the newsroom of the Swift Current Sun, where he fielded calls from other media outlets while writing his own stories for the next day's front page.
While the survivors were giving statements to the police, the puck was being dropped in the game between the Western All-Stars and the Soviets in Winnipeg. Early in the first period, Danny Lambert told Hahn that he was having trouble with a contact lens, that he needed to go to the dressing room. In the dressing room, Lambert admitted there was nothing wrong with his eye. He said he couldn't play. He had heard the news right before the game.
"We just sat there crying while the game was going on," Hahn says. "Somehow, Danny finished the game. We decided to drive back to Swift overnight even though the weather was pretty bad. There was no way we could wait."

Aftermath

Chris Mantyka's family mourns at the memorial service for the four players.Over the next few days, the families of the four Broncos at the back of the bus did their best to carry on. Don Mantyka, even bigger and tougher than Chris, seemed broken and inconsolable when he came down from Saskatoon to collect his son's sweater. The Kresses went to the home of John Rittinger, a team executive, to gather up Trent's belongings. Lindy Ruff, Brent's brother, took leave from the Buffalo Sabres and headed home to Warburg, Alberta. The Krugers picked out a plot for Scott at the Memorial Gardens, then came home to find out that the Elks Club in town had taken up a collection for them.
Down at Mayor Len Stein's office, plans were being drawn up for a public memorial service. "Solidarity of Sorrow." That's what the team and the townspeople were going to call the service. The community was going to turn out, that they knew. So were players and officials from across the WHL. The only place in town big enough for such an occasion was the Civic Centre.
Though some on the board of directors wanted the franchise to suspend operations for the rest of the season, others with louder voices argued that the decision would be better left to the Broncos themselves. And when the next day came, the players did put it to a vote. By this time reporters from across Canada were all over town to cover the service. The players gathered in the Broncos' dressing room as if under siege. The only adults present were the coach and the trainer. "Graham went around to each player and looked them in the eye," Hahn says. "'Do you want to keep playing?' he asked them, and each one said that he did want to."
Though some on the board wanted to suspend the team for a season, the players refused to buckle. Lackten made the announcement with tears running down his face, suggesting that the survivors didn't want to let down the teammates they had lost. "The Swift Current Broncos will continue this season as I'm sure they would have liked," Lackten said.

Despite losing four players and the injuries to the others, the team carried on with the season.James also told the owners that the players didn't want or need outside help in getting over the bus crash — no grief counseling, no psychologists, no therapists. Few questioned him on this. "That fit the image of western hockey players," Kennedy says. "We were 'cowboying up' … we didn't need any of the soft stuff."
Other WHL teams offered to loan players to the Broncos, but James refused any charity. With the four deaths and injuries to others, James called up kids who had been cut during training camp. They didn't ask for mercy either. They didn't get any.
"We went into Moose Jaw for our first game back, and they really came at us," Hahn says. "They ran us, and every team we played after that did the same thing. We didn't have Chris Mantyka to give our smaller, younger guys any protection. They piled on. It wasn't real respectful. Brutal, really."
In the beginning, it seemed the Broncos had made a mistake carrying on and not accepting help. But as weeks went by, the team rallied. Sakic was busting out, getting better every game. And by March, Swift Current had made it into the WHL playoffs. The Broncos were knocked out in four straight games in the opening round by Medicine Hat, Alberta, but they received a long standing ovation from home fans in their last game that spring. That would have made a great ending to the story … but there would be two more twists, one a storybook run, the other a far darker turn.

Remembering and forgetting
Flash forward two seasons for the straight inspirational story: By the spring of 1989, the Broncos were the top-ranked junior team in Canada. The Quebec Nordiques had called Sakic up to the NHL even though he had junior eligibility left. Others who had survived the bus crash had used up their eligibility. Still, two years later, there were six players on that roster who had boarded the team bus on Dec. 30, 1986, most notably goaltender Trevor Kruger. "Oh, Trevor, he wasn't a good goalie, he really wasn't," Fanner Kruger says. "He didn't even play goal regular until he was 14. He was just such a good athlete, he could do anything."

The Kruger family came from the "wrong" side of town and did not choose to participate in a lawsuit against the team.The Broncos lost only two games in Swift Current all season and advanced to the Memorial Cup final against the Saskatoon Blades — one game for the national junior championship in the Blades' building. The Broncos had a lead late in the third period, but the home team tied the game and sent it into overtime. It would have been enough to break most teams and certainly enough to shatter the confidence of almost any goaltender. But Trevor Kruger came into the dressing room and reamed out his teammates. "What are you looking so down for? We're a goal from a national championship," he yelled. "This is great."
And in overtime it was Trevor Kruger who was great. Says Fanner: "Typical Trevor. He'd stop all the toughest chances and goof up the easy ones. Lucky he didn't see any easy ones."
A few minutes into overtime, Darren Kruger, Trevor's twin, let loose a shot from the point that Tisdale deflected into the Saskatoon net for the championship. It set off a celebration in Swift Current that lasted a week. And in the celebration, the four players who had lost their lives were remembered. "We didn't make a big thing of the bus crash that season," Darren Kruger says. "We wanted to keep the attention on the players in our lineup and what we had to do. But afterwards, we could talk about how it motivated us."
They did try to downplay the crash, but there was no skating out of its shadow, Tisdale says. "We took satisfaction for our accomplishments, but we just wished those four guys could have been a part of it. You're going to feel guilty somehow. And I still think a lot more about the accident than I do that championship and that goal."
What they didn't know or didn't want to know
It would have been storybook stuff if it just stopped there. But it turned out to be much more complex than that.
There was remorse and second-guessing for years after the crash. What if? It hung out there. What if the town hadn't wanted hockey so bad? What if the team had bought a different bus, a newer, more reliable bus than the Western Flyer? What if a professional driver had been behind the wheel of the bus rather than a volunteer?
The Mantyka and Kresse families were looking for answers and damages when they filed a civil suit against the Broncos years later. Too late, as it turned out. The statute of limitations ran out on the suit before it could go before a judge, which also left the question of the franchise's culpability out there.
"People asked me why we didn't get involved in the suit," Fanner says. "I know it would have been different if it wasn't that old heavy bus, but we didn't go to the lawyers. We're from the other side of town. It's not our place to make trouble. And there weren't any answers there anyway."

There were whispers and taunts from other teams about Graham James' relationship with his players before he was arrested.
There were other lingering questions in Swift Current, questions about the man who coached the Broncos to their championship. Scott Kruger was just the first to air his doubts about Graham James' sexual orientation. Over the years, the Broncos' coach was subject to taunts from opponents and crowds across the WHL. And sometimes James' players were targeted, too. They heard chants of "Graham's bumboy."
Sheldon Kennedy had been the first of the Broncos to hear the chants. He left Swift Current after the championship season and made it to the NHL, first with Detroit, later with Boston. Kennedy had been a promising junior but a disappointment as a pro — he battled injuries and substance abuse. NHL teammates thought it strange that his coach in Swift Current stayed in contact with him and remained unusually involved in his life.
After years of whispers and innuendo, James was arrested in 1996 and charged with sexual assault against minors. Two Swift Current players would testify against him: Kennedy and another whose name is protected by a court order. Kennedy would reveal a pattern of abuse that started when he played for James in age-group hockey in Winnipeg and stretched through his time with the Broncos. And, as Kennedy would describe it, the abuse seemed to be almost in plain sight. It happened in his parents' home, even with his parents in another room. It happened in Centennial Civic Centre, when other people were around the arena. It happened in James' home in Swift Current, when he was supposed to be doing homework with the coach and would show up at his billets' home drunk and incoherent at 5 a.m.

And here is the fault line that runs through the community.
On one side you have people like Fanner Kruger. "I hate him," she says of James. "I could kill him. It takes a lot of the joy out of what that team did in their championship season. Poor Sheldon. I always wondered what was wrong with him. I knew that he drank a lot when he was with the Broncos. I should have asked questions. Scott saw a red flag and others must have seen it, too."
Fanner knew about the taunts on the ice. She isn't alone in asking, "What if I had done something?"
But on the other side of the fault line, there are those who claim to have been blindsided by the charges against James and his subsequent conviction. The conventional wisdom in hockey holds that no one knows a team better than the trainer — a trainer moves freely between the coach's office and the dressing room and is the confidant of all. Yet Hahn says he was shocked when the Royal Canadian Mounted Police laid charges against James: "I never saw it coming, I didn't see any warning signs at all, and I was around the team more than anybody."
Says Costello: "Graham was different ways with different people. With reporters, he always had time to talk and always tried to help out. He was a very bright man and he was aware how the media could keep his image as an educator."
Like Hahn and Costello, many people in Swift say that they never imagined the coach's sordid secrets. None of them knew Kennedy better than Frank and Colleen McBain. Kennedy and Sakic were the McBains' boarders, yet the couple says there wasn't a hint of trouble. More than that, the McBains still insist that James did many good things. Colleen McBain, who was a guidance counselor at the Swift Current high school, praises James for his work with the team after the bus crash. "Graham did a great job with the boys after the accident," she says. "He conducted himself admirably. He was very strong … professional."
Even in retrospect, the McBains can't see anything strategic or sinister in James' brushing off psychological counseling for the players after the deaths of their four teammates. When it's suggested to them that perhaps James was slamming that door to protect his awful secrets, the McBains say that he was simply following the players' wishes. "The boys wanted it that way," Frank McBain says.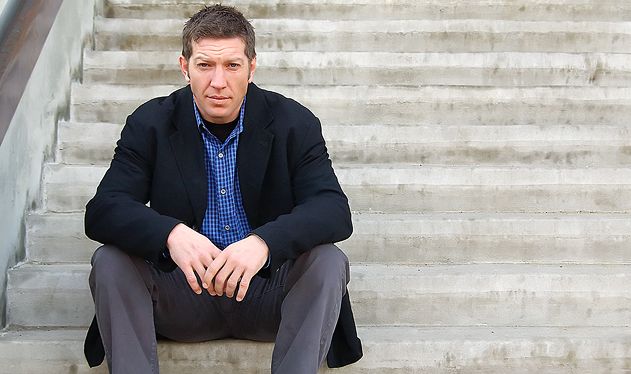 None of this surprises Sheldon Kennedy. The way he sees it, nothing much has changed over the years.
"The idea that Graham James got us through the bus crash is insulting," Kennedy says. "We didn't rally around him. The players rallied. He had nothing to do with it. And he kept the professional help from the team because he didn't want anyone to know he was a sexual predator — keeping out professional help was his idea, not the players'. The idea of keeping the dressing-room door closed came from him.

Sheldon Kennedy: "What happened to me can happen to someone else, if not in Swift, then somewhere else. They looked the other way and, later on, they wouldn't look back."
"There were people who knew about Graham James. There were also people who should have known who chose not to know. The McBains are intelligent people. They couldn't see the red flags? Or did they decide not to look because the team was winning and everything else with the Broncos was OK ?"
Bob Wilkie vouches for Kennedy on every count. A defenseman on that Broncos team, hospitalized after the bus crash, Wilkie played in the Detroit Red Wings system with Kennedy after Swift Current. "A lot of people in Swift Current knew what was going on with Graham and what he was doing to Sheldon," Wilkie says. "They wanted to sweep that under the rug, just like they did their culpability with the crash. That's a whole lot of denial. And there were a lot of us who struggled to keep it together and some who were just lost — I had my own demons and went through life like I didn't give a s---. But no one had it as bad as Sheldon."
To track the fault line in the community, go back to a lawsuit filed by the unnamed player who testified against James. Three years ago his lawsuit, filed against James, the WHL, the Broncos and several individuals involved with the club, was settled out of court, terms not disclosed. The official statement came from the Canadian Hockey League, which heads up the nation's top junior leagues. "While we acknowledge that none of the other defendants other than Graham James are [sic] responsible for any of the damages suffered by the unnamed player, there was certainly a desire to assist the player in coping with the fallout from Graham James' actions."
On one side are those who accept this official version, on the other those who see it as denial nearly as venal as James' depraved abuse of the young men.
And just as the town is divided, so do cracks show in that championship team. Shortly after James was charged, reporters asked Trevor Kruger and Tisdale about their former coach.
Trevor Kruger said James was "like a second dad to me after the accident" and "the one sole unit who kept us all together."
Tisdale expressed disbelief at the charges, saying that he supported James "until proven otherwise." James pleaded guilty and received a three-and-a-half year sentence. In a statement of fact the coach admitted to more than 350 sexual encounters with Kennedy and the unnamed player. Afterward, Tisdale said he and his former teammates had "no idea."

Tim Tisdale says, "I grip the steering wheel tighter every time I pass that crash site."
Kennedy says it would be easy to hold a grudge against those who didn't see the red flags and at first defended James. "I think what Tim said originally was a political decision — he wanted to have a coaching career and didn't want to offend anyone in the WHL," Kennedy says. "Over time, I've realized that it would have been hard for my teammates to see it. We were all so young and Graham was so manipulative. He befriended Tim and others but did nothing sexual, just so that they gave him cover.
"I got over any resentment or anger toward teammates and there are people in Swift Current like Fanner that I respect and love. It's different with the ownership, the people who should have been looking after us. I wouldn't go to something like the anniversary because somebody with the club should have known better. Graham James did so much damage. And whether you're looking back on the bus crash or the championship, it's impossible to separate them from Graham James.
"The worst thing, though, is that statement," Kennedy says: … none of the other defendants other than Graham James are responsible …
"If they had been responsible, this wouldn't have happened. They should have been responsible. And the saddest fact is that nothing's been learned, nothing's really changed. What happened to me can happen to someone else, if not in Swift, then somewhere else. They looked the other way and, later on, they wouldn't look back."
Hometown antiheroes
Many larger Canadian cities don't have major junior hockey franchises, but no community smaller than Swift Current can call a junior team its own. You'd expect the team would be a point of civic pride like it was when it relaunched 20 years ago, yet the team's place in the town's culture is a curious one.

Today's Broncos say they pay the price for the team's past misfortunes. Players such as Brady Leovold do not feel comfortable with the town. The Broncos have stayed in the chase for a spot in the playoffs this year, but it's has been hard to find too much enthusiasm about them. There's no Joe Sakic among them, no sure-fire pro prospect. There's no Scott Kruger, no colorful kid playing in his hometown. The Broncos' coach, Dean Chynoweth, tries to make a virtue of necessity. "We don't have stars so we have to have a great work ethic," he says. "No one can afford to take a shift off. The team can't afford to have anyone take a shift off."
Elsewhere the players on the local junior team are hometown heroes. Not in Swift Current, not these days. No, the players, who come from all across Western Canada, get a lot of cold shoulders and cold stares at the local high school. "Walking through the halls, we'll hear them cracking about us," Broncos forward Brady Leovold says. "Kids I don't know, never talked to, will say, 'Nice jacket, Bronco.' The guys will try to pick fights with us, because they have nothing to lose and they know that we're finished here if we try to stick up for ourselves."
It has nothing to do with the lack of star power and the absence of kids raised in Swift Current. No, even after Graham James left town and served three years in prison, the Broncos never quite emerged from the shadows. Years before there were whispers and nods about James, later it was a few Broncos players. Every team has its share of troubled kids and troublemakers. But police in Swift Current investigated a claim that players sexually assaulted a teenage girl a few years back. Ultimately, no charges were filed, but the team's reputation was once more tarnished.
"Whatever happened years back, we pay the price," Leovold says. "I feel comfortable with the guys on the team, but I don't know if I'll ever feel comfortable with Swift Current. We're here to play for the people, but truth is they want nothing to do with us."

Dec. 30, 2006
The moment of silence passed, the anthem played and the puck was dropped. If the teenage Broncos thought about the four players who died 20 years ago, they couldn't afford to once the game was under way. The Medicine Hat Tigers are one of the league's strongest teams. The Broncos were in tough.
If the Broncos could have sat back and thought about it they'd have realized their lives aren't much different from those on the Broncos 20 years earlier. It was hard then. It's hard now. Living away from home. Living in somebody's spare bedroom. Traveling thousands of miles in a bus over a single hard winter. Making not even $100 a week. Hanging on for a couple of seasons, though most of them know that this is as close as they will ever get to the pros.

Trainer Gord Hahn doesn't need a ceremony to remember the boys lost that day. He wears a four-leaf clover patch with their numbers on his jacket and says he often feels their presence.None of that would have occurred to the Broncos, not even Brady Leovold, but it did occur to Darren Kruger, while he stood behind the Medicine Hat bench. He thinks about it all the time. "Nothing changes that much over the years," he says. "When I look at our team, I see the same sort of kids that we had on the Broncos 20 years ago."
No, there wasn't much of a ceremony before the game, no red carpet, no celebrity puck-drop.
Who could the Broncos have brought out? Joe Sakic? He has been back a few times over the years — his autograph is on the wall in the Broncos' weight room — but there was no fitting in a side trip to Swift Current in the middle of a NHL season. Lindy Ruff? He's even farther away than Sakic, and if it's tough to fit in a side trip for a player, it's twice as tough for a coach. The Mantyka and Kresse families? After running out the clock on their lawsuit, it would have taken a lot of gall for the Broncos to ring them up. Sheldon Kennedy? Not going to happen.
They couldn't have brought out Tisdale. He decided to stay home at dinnertime, even though he'd been out to the Broncos' game the day before. "It's 20 years now," he says. "I remember my teammates in my own way. I'll never forget. You know, I grip the steering wheel tighter every time I pass that crash site."
But if they looked around the arena, they could have brought out Fanner Kruger. She made it to her first game since the championship season. "Darren talked me into it," she says. "He left me a ticket and I loved it. It's a tough time of year because of Scotty and because Scoof died over the holidays a few years ago. But everybody was coming up to me, they were so kind. I watched my language though. Maybe I've mellowed a bit. There were so many good memories for me here, and when I think back, going to the rink always made Scotty happy."
Gord Hahn watched the game through the Plexiglass at the Zamboni gate. He wore a jacket that features the numbers of the four players who lost their lives — each number is on the leaf of a four-leaf clover. He came up with the design himself and the clover has been stitched on every Swift Current sweater since. Even though he was in Winnipeg when the team bus slid off the Trans Canada Highway, he seems as deeply traumatized as anyone who crawled out of the wreckage. Hahn has suffered from chronic insomnia. He has beaten back depression. It's no surprise that he was at the arena. It's his job. He finishes after 2 a.m., and in the wee hours, he feels the ghosts of the past.
"I've only got a few months left before I retire," he says. "Strange things happen at this place late at night. The championship banners up in the rafters move in strange ways — just one of them sometimes moving all by itself or sometimes one moves and then another will later. One time, when nothing was going on at all in the arena, a pane of glass shattered. It just exploded. I don't know if it's haunted, but sometimes I think so."
Maybe it's Hahn who's haunted. No one is more loyal to a team than the trainer. No one knows more about what goes on behind the scenes. He still suffers from guilt about not being at the scene of the crash where he could have treated the wounded and about not recognizing James as a sexual predator. And worst of all, he still suffers the suspicions of others, suspicions that he had to have known that James was abusing Kennedy and another player.
No, they didn't plan much of an anniversary ceremony in Swift Current. Hahn doesn't expect a retirement party either. They don't take a lot of joy in marking the passage of time in Swift Current, where 20 years ago a crash left four dead and a town forever wounded.
Based in Toronto, Gare Joyce is a regular contributor to ESPN The Magazine and ESPN.com. His most recent book is "When the Lights Went Out: How One Brawl Ended Hockey's Cold War and Changed the Game" (Random House / Doubleday).
Copyright ©2007 ESPN Internet Ventures. Terms of Use and Privacy Policy and Safety Information/Your California Privacy Rights are applicable to you. All rights reserved.
Speaking out for children
Ex-NHLer Sheldon Kennedy brings his Respect in Sport program to Hamilton
May 30, 2007
John Kernaghan
The Hamilton Spectator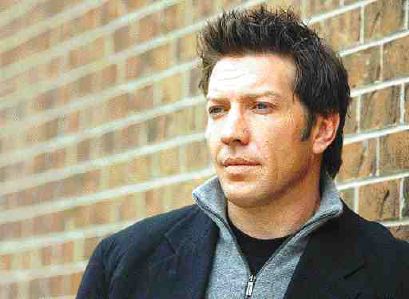 Sheldon Kennedy quickly gets to the nub of problems ailing amateur sport.
"The bad people are pushing the good people out," the former NHL player says bluntly.
He's talking about the bullying coach, the 'rink-rage' dad or the hyperactive hockey mom.
That small minority scare off players, coaches, game officials and fans.
"People know who is off, who the jerks are 99.9 per cent of the time. But they need to be empowered to do something about it."
Kennedy, whose courage in having his junior hockey coach arrested for sexual abuse is well-documented, is now focused on bringing that power to parents, officials and coaches across Canada.
He believes if the program he helped found, Respect in Sport, had been in place when he was a young teenager, he might have escaped abuse by coach Graham James.
"A lot of people knew what was going on but didn't say anything."
Respect in Sport will break new ground in Hamilton in the fall when a pilot project in four sports delivered by Sport Hamilton will help parents refocus on the reason children play sports.
Kennedy says the sessions for parents are positive and supportive, not witch-hunts.
"This isn't about getting the bad guy, it's about embedding a message to speak up."
He said the minor sports landscape has been a minefield for parents who have feared acting on inappropriate behaviour.
"The feeling is there's a risk in going to people in authority because the experience is that nothing is done. Then the person complaining is the bad guy."
Sport Hamilton president Dr. Gene Sutton says Calgary-based Respect in Sport has fashioned a program which will promote a warm and welcoming athletic environment.
Sutton said that environment is compromised by parents' unrealistic expectations of their children and misunderstanding of the role of coaches and game officials.
Sport Hamilton was interested in the program for parents because parents' reactions at sports event affect everyone, from their children to the referees and umpires, she said.
Sutton feels the Respect in Sport pilot, which will aim at 125 parents each in hockey, baseball, soccer and figure skating, is a good companion to the city's zero tolerance policy.
Under zero tolerance, players, fans and coaches can be banned from city facilities for bad behaviour.
Four people have been banned this year so far while 20 were banished last year and 17 in 2005.
Individuals must meet with city recreation staff and show contrition before being reinstated.
Respect in Sport, which is partnered with the Canadian Red Cross and True Sport, provides programs for Sport Manitoba.
Winnipeg soccer coach Colin Hocking said it aided him in identifying signs of abuse.
jkernaghan@thespec.com
905-526-3422
Former hockey star brings child abuse prevention message to campus
By Leslie Vryenhoek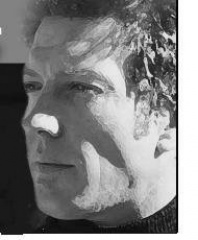 Retired NHL winger Sheldon Kennedy is launching what he hopes will become a national conversation about child abuse in St. John's from March 12-16. The week includes an open forum at Memorial University on Tuesday, March 13, when Mr. Kennedy will talk about his personal experiences with abuse, and what he's learned about prevention and recovery.
Mr. Kennedy was a member of Canada's gold-medal world junior team in 1988 before being drafted to the NHL by Detroit. He subsequently played with Winnipeg, Calgary and Boston.
However, he is best known for his 1996 disclosure that he'd been sexually abused by his minor league coach over several years. Mr. Kennedy's revelation broke a long-standing code of silence and opened eyes to the problem of child and youth sexual abuse.
In 1998, he undertook a cross-Canada in-line skate that also started in St. John's, donating the $1 million raised to support Canadian Red Cross abuse prevention programs. The Newfoundland and Labrador Region of the Red Cross is sponsoring this latest initiative, called Sheldon Shares. It is expected to replicated across the country.
Although lauded as a hero for his courage in coming forward, Mr. Kennedy was haunted by his abuse, and for years wrestled with addiction and despair. Now sober, he has committed himself to raising awareness and educating sport and recreation participants, parents, law enforcement and justice officers, social and health workers about the complex issues surrounding sexual abuse.
He has also written a book, Why I Didn't Say Anything (Insomniac Press, 2006), based on his personal experience with the shame, fear and denial that often silences those who are abused — and the long-term destructive impact of living with the secret.
"Why didn't I say anything - that's the biggest question people ask themselves, it's the biggest question I asked myself," says Mr. Kennedy. "Reaction to the book has been good – it deals with the issue and it helps people close to the victim understand what they went through."
A book club discussion with Mr. Kennedy will be held for those who with to read the book in advance. More information is available through the Red Cross.
During the week, Mr. Kennedy will also make presentations to students of police studies, social work and family medicine. The Tuesday, March 13, public forum at Memorial will take place from 7-9 p.m. in the Health Sciences Centre Auditorium. Parking will be available in Area 9, off Clinch Crescent. There will also be a public presentation at The Battery Hotel on Wednesday, March 14, at 7:30 p.m.
March 6, 2007
Back To Top